Dr Pam Kapend, MD is the founder and Medical Director at GlowDerma Medical Aesthetics.  She is a graduate of McMaster University School of Medicine who specializes in Emergency Medicine.  She is certified in Medical Aesthetics in providing non-surgical facial rejuvenation treatments such as botulinum toxin, dermal filler injections, body contouring and more.  
Dr Pam is a member of the Canadian and Ontario Medical Associations(CMA, OMA), the College of Physicians and Surgeons of Ontario(CPSO), the Canadian Association of Aesthetic Medicine(CAAM) and the Canadian Board of Aesthetic Medicine(CBAM).
My passion for Aesthetics Medicine comes from my desire to promote a natural and refreshed look for my patients while reinforcing basic skin health principles.  As I became more curious about my own skin, I began to research on various solutions to preserve the integrity and healthy appearance of my skin.  My researches led to a new passion and appreciation for skin care. 
At Glowderma, my goal is work with patients of all skins types and to offer efficient therapies in order to reflect their existing beauty.  
I am here to support you with your skin journey, no matter where you are starting. 
AESTHETICIAN AND LASER TECHNICIAN
Claire is our fabulous aesthetician and laser technician.  She is also an instructor with the Chelsey Institute of beauty and health.  Over the past 15 years, Claire has perfected her craft as an educator and a beauty consultant.
She is currently completing her bachelor in nursing to further increase her skills in aesthetic medicine.  Her skills include Microblading, PRP treatments, Microneedling, Facial rejuvenation and laser hair removal
Dr. Cara Groves completed her family medicine residency at McMaster University . She now has a family practice in Smithville, Ontario as well as works in Grimsby at West Lincoln Memorial Hospital. She has always had an interest in both medical and cosmetic dermatology and last year received her Diploma in Practical Dermatology from Cardiff University. Having completed her training in both neuromodulator and dermal filler, Dr Groves continues to perfect her craft and hopes to integrate her passion for dermatology and medical Aesthetics.
My main goal as a cosmetic provider is to help clients highlight their natural beauty and age with grace.
Lorna is our wonderful Aesthetician.
I was born & raised on the East Coast in beautiful St. John's, Newfoundland. I have dedicated myself to connecting whole body health awareness principles that touch every cell in our body. I am a registered dietitian, certified yoga, pilates & ayurveda teacher and an aesthetician. I love life long learning for how whole body health is always working together. In my practice, I guide you ro discover the importance of inner awareness in order to intuitively and effectively manage how stress affects our body. As a mother of 4, putting myself first is not often a part of the equation. However, I believe when we invite ourselves to be present in the moment, our desire to feel radiance from the inside out becomes a priority.
Dr. Shannon Smith MD graduated from the University of Ottawa. She has worked locally for 16 years in her family practice as well as at West Lincoln Memorial Hospital.
Her passion for Botox started as she wanted to help people improve their self esteem.  Since then she has branched out to using Botox to help migraine sufferers and those with excessive sweating.
Dr.Smith has completed numerous certified cosmetic courses and continues to expand her knowledge through ongoing courses.
Creating a natural appearance is Dr.Smith's goal when it comes to cosmetics. Her desire is to make people feel comfortable with themselves and to improve their self esteem.
Laetitia is our Ombre Brow Specialist.  She is an independent entrepreneur and owner of Kitoko Beauty who has joined the GlowDerma team to offer a unique semi-permanent brow service.  During her journey,  Laetitia came across several people who had trouble applying makeup, mainly brows for several reasons ranging from lack of skills to medical conditions prohibiting hand precision.  
As I pursue my career in the Permanent Make Up industry, nothing brings me more joy than to see my clients leave my table happy, satisfied and most importantly, confident!
CLINIC ADMINISTRATOR & GUEST RELATIONS SPECIALIST
Christy is our lovely clinic Administrator.  She works diligently to keep our operations running smoothly.  Her exceptional customer service skills, leadership skills and attention to customer care make her an invaluable part of our team.  With an attention to detail, Christy ensures that every aspect of your visit at Glowderma is taylored and addressed with the utmost care.  With a passion for beauty, Christy has immersed herself in the external workforce after dedicating her time, energy and care to her children.  
She is committed to continuously improve on herself and take on more responsibilities at Glowderma.  Christy values  self-care and is dedicated to help meet the needs of every client by creating a positive and comfortable experience for everyone who enters our clinic. .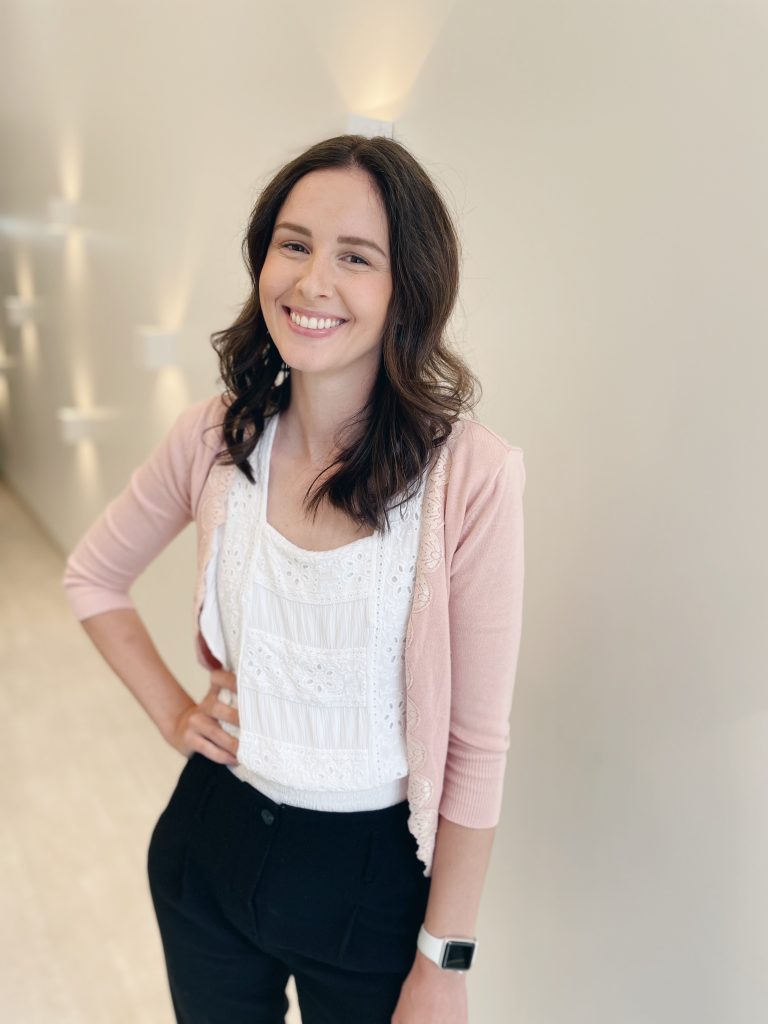 OUR MISSION AND PHILOSOPHY
EXPRESS YOUR INNER BEAUTY OUTWARD