Chemical peels are powerful exfoliants that can greatly improve the appearance of your skin. Chemical peels are available in a variety of formulations and concentrations to target various skin concerns like fine lines and wrinkles, blemishes, and uneven skin tone. They help resurface the uppermost layer of the skin to reveal new, healthy skin underneath. By applying a medical grade chemical solution to your skin, we actively destroy the old superficial skin allowing for new skin to surface.
We are pleased to carry The Perfect Derma™ Peel product line. This is an effective medium depth peel for all skin types and ethnicities. This product is safe and painless, with no pre-peel skin preparation and little downtime. The Perfect Derma™ Peel is the only peel that includes the powerful anti-oxidant Glutathione, which lightens and brightens the skin, slows down the aging process and helps prevent wrinkles. As we age, our Glutathione levels are depleted due to sun exposure, air pollutants and environmental stress. Topical application is considered to be the safest, most effective method of correcting hyper pigmentation.
A chemical Peel can be performed on the face, neck, or hands and can help:
Reduce fine lines under the eyes and around the mouth

Treat wrinkles caused by sun damage and aging
Improve the appearance of mild scars
Treat certain types of acne
Reduce age spots, freckles, and dark patches (melasma) due to pregnancyor taking birth control pills
Improve the look and feel of skin
At GlowDerma, we understand that each person's skin has different needs. We offer different treatment modalities to cater to your skin's health. We focus on an individualized approach in order to determine the strength of the treatments required for your skin.
FREQUENTLY ASKED QUESTIONS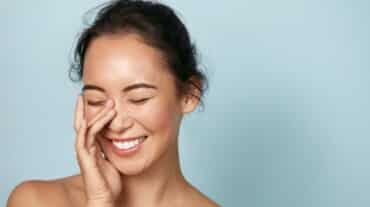 Chemical Peel: (The Perfect Derma™ Peel )

$150

Package of 1

Chemical Peel: (The Perfect Derma™ Peel )

$395

Package of 3

Chemical Peel: (Jessner, TCA, AHA, Glycolic)

$105

Package of 1

Chemical Peel: (Jessner, TCA, AHA, Glycolic)

$285

Package of 3

Duration of Treatment

45-60 Minutes