At GlowDerma Medical Aesthetics, we focus on non-surgical cosmetic treatments to help with your skin and body health.  All of our initial treatment begin with a thorough consultation with our physician.  We are committed to working with you at achieving your individual Facial Rejuvenation outcomes through proper consultation, education and treatment options.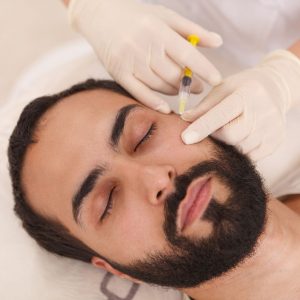 Although Botox injections are known mainly for the ability to reduce the appearance of facial wrinkles. They're also used to treat medical conditions like excessive sweating (hyperhidrosis), and teeth grinding (bruxism ). Botox injections may also help prevent chronic migraines...
Wrinkles and lines are inevitable signs of aging which at times, can become bothersome for many.  Although it is impossible to turn back time, there are ..
Dermal fillers are gel-like substances that are injected beneath the skin, at different depths, to restore lost volume, smooth lines and soften creases, or enhance..
A chemical peel can improve the appearance of your skin. In this treatment, a chemical solution is applied to the skin, which destroys the old superficial layer..
Mesotherapy is a technique that uses injections of vitamins, amino acids, antioxidants, enzymes, hyaluronic acid, plant extracts and/or microbotox..
PLATELET RICH PLASMA(PRP)
For hair growth and restoration, platelet are rich in growth factors and proteins that stimulate the scalp and assist in repairing hair loss and volume. The treatment..
Mesotherapy is a technique that uses injections of vitamins, amino acids, antioxidants, enzymes, hyaluronic acid, plant extracts and/or microbotox..
RADIOFREQUENCY SKIN TIGHTENING
Is the process used to firm areas of loose skin in your face/neck and body. As we age, the collagen production decreases while the rate of destruction increase..
Nonsurgical body contouring procedures aren't intended to be weight loss solutions. The perfect candidates are those who want to eliminate pockets of fat that are resistant to diet and exercise. LPG Endemologie offers just that..
PDO (Polydioxanone) thread lift is a non-surgical option that tightens facial skin by stimulating collagen production. Threads are introduced to the facial tissue at the hairline to act...
PCDC LIPODISOLVE TREATMENT
When it comes to stubborn fat pockets, lipodissolve mesotherapy treatments can assist by reducing fat cells in those areas. Also called Lipolysis, this form of Mesotherapy..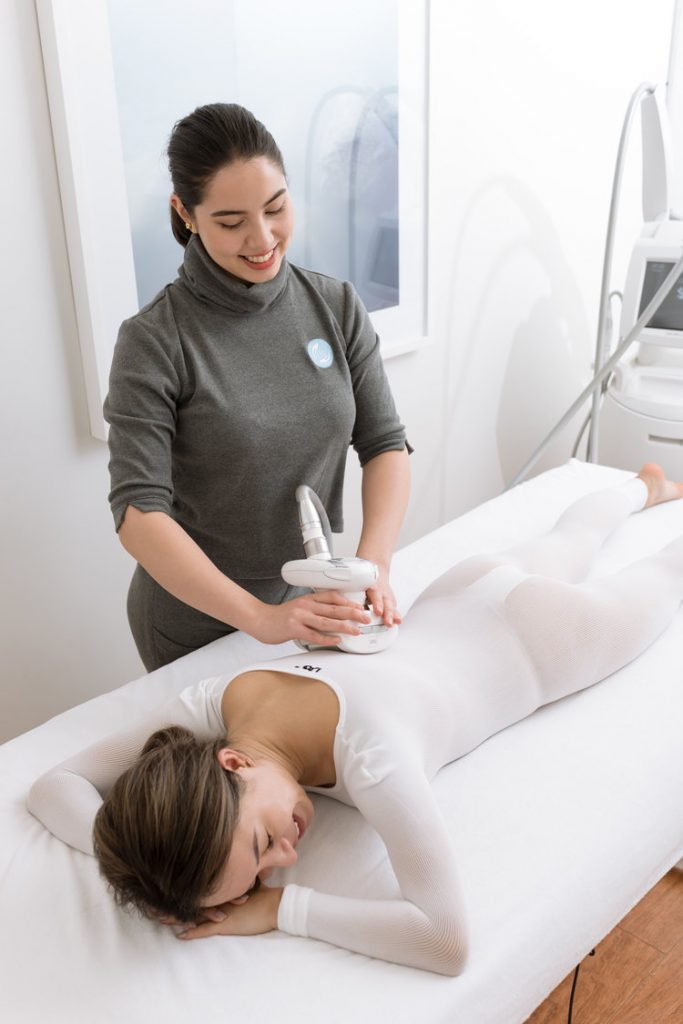 LPG® endermologie® is an FDA cleared, patented, and proprietary technique of cellular stimulation through reproducible mechanical massage. It is 100% natural and effective, and targets the connective tissues of the body and face, including skin, muscle, blood and lymphatic circulation.  
Your skin is the largest organ on your body. It is also the most exposed and vulnerable to external stressors. It's time we treat it with respect, love and care! At Glowderma, we bring you medical grade skin care to compliment your skin and maintain its integrity.
Our professional clinical facials specifically tailored for every skin type, focusing on your specific skin condition and fit to suit any pocket-book. Our services and products..
Our Clarity laser is an efficient way to rejuvenate the skin. The treatment consists of removing the outer layers of skin which will stimulate the production of collagen resulting in newer, healthier and smoother, younger healthier-looking skin