FEEL WELL. BE WELL. LOOK WELL.
GlowDerma
Medical Aesthetics
Welcome to GlowDerma Medical Aesthetics.
We aim to help you achieve your goals
when it comes to Skin and Facial Rejuvenation.
GlowDerma
We are dedicated to assist you replenish your skin's glow and health while minimizing the effects of aging and sun damage through education and individualized treatments. With the use of minimally invasive injectable therapies such as Platelet Rich Plasma(PRP) and Mesotherapy facials as well as Botulinum toxin (Botox/Xeomin/Dysport) and Dermal Fillers injections. Our goal is to offer you natural result that promotes your skin's radiance and enhances your beautiful features. We look forward to working with you by customizing a treatment plan to rejuvenate and replenish your skin!
Book Your Appointment Now!
We can't wait to hear from you!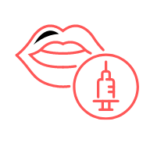 I am amazed at the fabulous results and Dr. Pam is a wonderful and caring doctor. She takes the time to explain everything well and is patient and knowledgeable. My face looks incredible and I would suggest if you are thinking of getting fillers or Botox go to her. You won't be disappointed !!!
Dr.Pam is very good at her work not pushy doesn't try to push u into getting more done very very.professional and kind a pleasure to have work done by this lady would recommend her services to everyone she goes above and beyond her duties
Dr Pam was awesome, made me feel so comfortable and she was very attentive. I look fantastic Thank you so much Dr Pam
" Dr. Kapend has a real gift for creating and holding a space for you that feels gentle, light and professional. She has a way of making the process of this form of self care and love feel really good, and also natural. We all want to feel beautiful, we all have reasons for why we want the changes we do- and Dr. Kapend has so much care and compassion for your reason. And most of all she can help you feel truly beautiful. That is a gift , and I would recommend her to all".