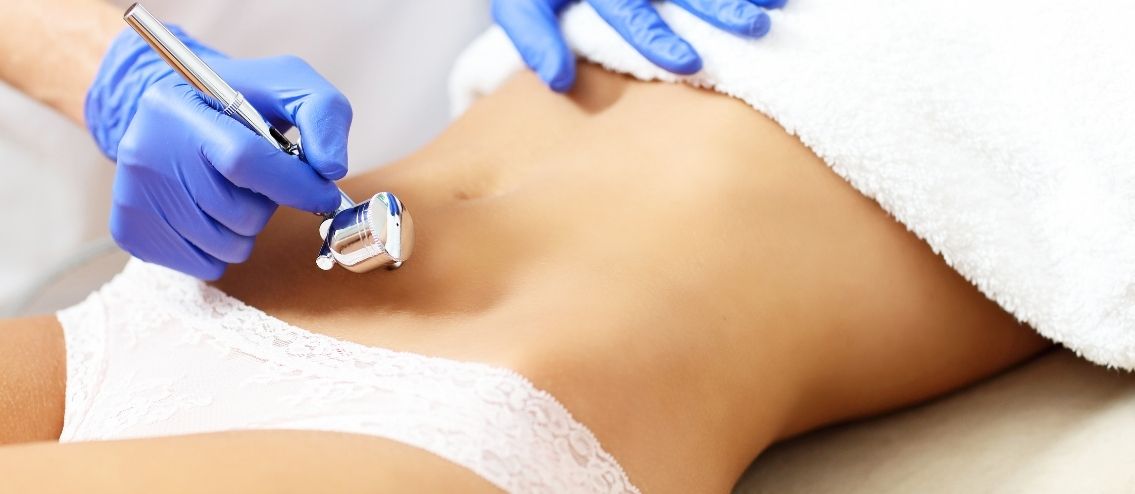 Mesotherapy is a technique that uses injections of vitamins, amino acids, antioxidants, enzymes, hyaluronic acid, plant extracts and/or microbotox to rejuvenate and tighten skin, as well as remove excess fat.
Mesotherapy micro infusion is used to:
treat acne scars

reduce cellulite

tighten pores

fade wrinkles and lines

tighten loose skin

lighten pigmented skin

treat alopecia, a condition that causes hair loss
Our skin has a very effective outer protective layer called the epidermis.  This prevents most topical creams from penetrating to the level of the skin where they are designed to work making them less effective. 
At GlowDerma, we use a Microchannel mesotherapy device called the MesoGold20. This device is made of tiny needles smaller than a human hair to penetrate this outer protective layer and deliver any substance below the skin surface. This way, the underlying issues that cause skin damage are addressed more efficiently.
There isn't a standard formula for the substances injected in mesotherapy. Therefore, an individual approach is necessary to achieving  a glowing, refreshed and renewed skin.