Mesotherapy is a technique that uses injections of vitamins, amino acids, antioxidants, enzymes, hyaluronic acid, plant extracts and/or microbotox to rejuvenate and tighten skin, as well as remove excess fat.
With age, the natural fats, nutrients and supporting structures of the face begin to decrease as the body starts slowly but surely break down our own collagen, elastin and hyaluronic acid. This results in a skin that is dull and less plump and less youthful. Mesotherapy acts as a booster for the skin; delivering nutrients and natural vitamins that our younger skin once produced naturally via a small needle injected in the middle layer of our skin called the mesodermis. The properties cocktail can contain amino acids, Hyaluronic acid, antioxidants, multivitamin and enzymes. After this treatment, your skin feels hydrated and the benefits continue to improve with time.
Mesotherapy is a recommended to all patient seeking to prevent premature aging, treat acne scars, reduce wrinkles and fine lines, hyperpigmentation, and improvement of stretch marks. Methotherapy can be applied to rejuvenate the skin around the areas of the face, neck, and hands. In other cases, using the right procedure and under the supervision of a medical professional, it can be used as a means of accelerating hair growth and promoting the follicle stimulation of the scalp.
Benefits Of Mesotherapy Treatments
Treat acne scars

Reduce cellulite

Tighten pores

Fade wrinkles and lines

T

ighten loose skin

Lighten pigmented skin

Treat alopecia, a condition that causes hair loss
Our skin has a very effective outer protective layer called the epidermis. This prevents most topical creams from penetrating to the level of the skin where they are designed to work making them less effective. At GlowDerma, we use a mesotherapy device called the MesoGold20 stamp as well as a Mesogun. These devices are made of tiny needles smaller than a human hair to penetrate this outer protective layer and deliver any substance below the skin surface. This way, the underlying issues that cause skin damage are addressed more efficiently.
There isn't a standard formula for the substances injected in mesotherapy; therefore, an individual approach is necessary to achieving a glowing, refreshed and renewed skin. Mesotherapy is a safe procedure with no major adverse effects. The most common ones include:
Redness

Sensitivity

Itching

Swelling

Bruising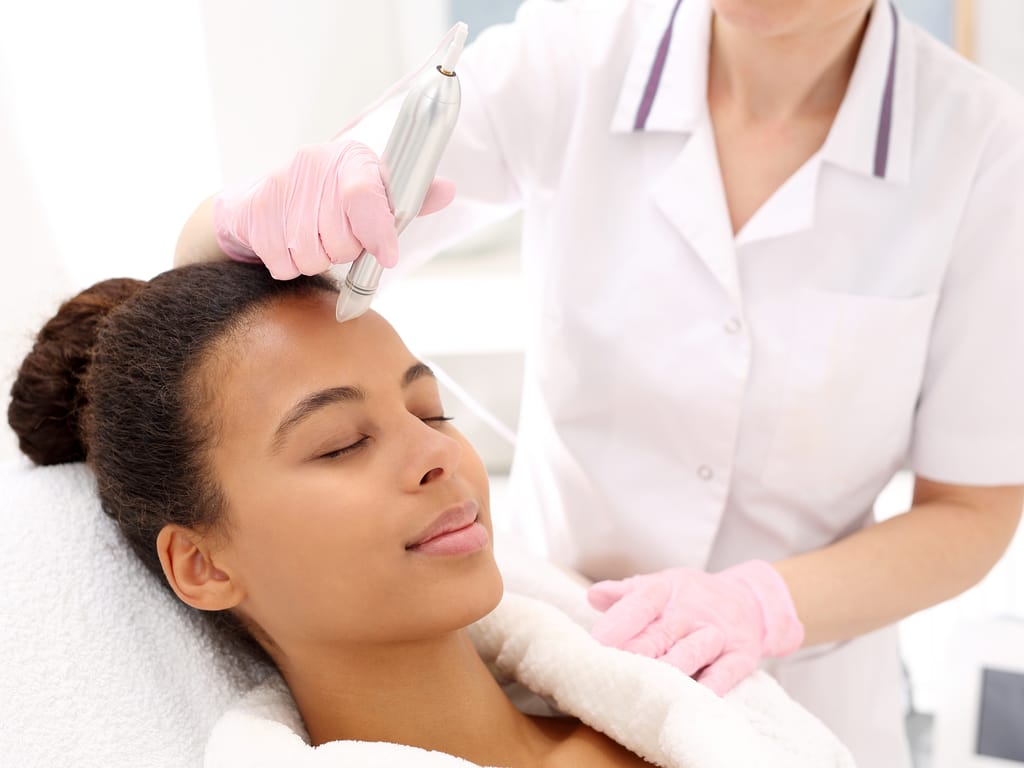 Mesotherapy Facial

$250 - $400

Duration of Treatment

40 - 60 Minutes